Run Payroll on Your Schedule with RunPayroll.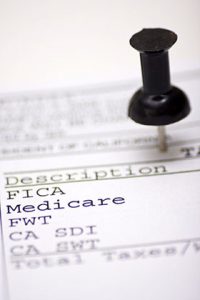 Every day you face new challenges and opportunities as a business owner. Your time is valuable, which is why DMA Accountancy Corporation offers you simple, affordable online payroll that saves you time. Run payroll in minutes from anywhere at anytime. We automatically pay and file your federal, state, and local payroll taxes for you. It's simple!
With DMA Accountancy Corporation you can rely on us to: 
Save you time with payroll you can run in minutes, even while on-the-go with your mobile device.
Provide you peace of mind with federal, state and local payroll taxes automatically paid and filed for you.
Give you experienced customer support, available 6 days a week by phone, email or online live chat.
Thanks to these unbeatable features:
W-2s and 1099s posted online at year-end for you to preview and approve.
Automatic pay and file of your quarterly 941 tax returns and your annual 940 tax return.
Automatic new hire reporting and access to labor law posters, business forms and HR how-to guides.
Direct deposit or print checks yourself.
Accounting integration lets you import payroll information into your general ledger-works with the leading accounting providers to save you time and avoid entry errors.
Secure online access to employees individual pay stubs and payroll history.
RunPayroll
Online Payroll Services
DMA Accountancy Corporation
1400 N. Harbor Blvd., Ste #605 
Fullerton, CA 92835
Mon-Thur: 9 a.m.-5:30 p.m. | Fri: 9 a.m. to 4:30 p.m.
How can we help you today?