Bookkeeping for Businesses of All Sizes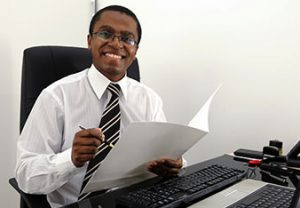 Whether you are an entrepreneur preparing to launch your business, a third-generation family business or a business somewhere in between, DMA Accountancy Corporation can assist you in improving, supplementing or outsourcing your bookkeeping and general ledger needs.
Our professional bookkeeping services eliminate mistakes and omissions and let you focus on running your business. Our experience across many industries, including construction, manufacturing, and hospitality, ensures you get the right processes and advice for your company. DMA Accountancy Corporation can meet your needs with several levels of service.
We offer a wide range of services that you can access a la carte, or we can create a custom package of services to suit your needs for the short or long-term.
DMA Accountancy Corporation can tailor a package that meets your unique business needs. If you don't require full bookkeeping services, we can pick up where you leave off, reconcile your accounts, and produce the reports you require. We also offer monthly write-up work; this requires you to send us your information monthly. We will post to your accounting software, reconcile bank statements, and produce regular financial reports.
Rest easy knowing your business bookkeeping is in trusted hands.
Other Services We Provide
Account Reconciliations
Amortization / Depreciation Schedules Preparation
Business Registration
Financial Statement Preparation
Form 1099 Processing / Filing
General Ledger / Bookkeeping set up and maintenance
Payroll Assistance
Sales Tax Preparation / Filing
Software Selection / Implementation / Training
DMA Accountancy Corporation
1400 N. Harbor Blvd., Ste #605 
Fullerton, CA 92835
Mon-Thur: 9 a.m.-5:30 p.m. | Fri: 9 a.m. to 4:30 p.m.
How can we help you today?